PRESS

MEDIA

CUSTOMER STORIES

COMPANY SUMMARY

Harmony Herbal is introducing their Skin Therapy line with Calm and Calm + Detox. Calm is an FDA-registered OTC topical, made with eight botanical extracts with anti-inflammatory, antioxidant, and anti-itch properties.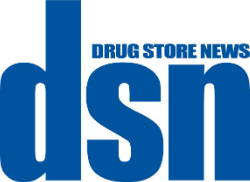 Harmony Herbal takes two-product approach to skin care
Harmony Herbal on Thursday introduced a novel two-product approach to aid those with sensitive skin or conditions that cause red, rashy, itchy skin, including dermatitis, rosacea, and eczema. The products, Skin Therapy Calm and Calm + Detox Duo, help address the conditions from the outside with a topical cream and from the inside with a dietary supplement that promotes skin health.
First Herbal Supplement and Topical Duo Launched for Skin Conditions
Harmony Herbal announced the launch of Skin Therapy Calm over-the-counter (OTC) topical and Calm + Detox supplement duo for the symptomatic relief of rash, eczema, and dermatitis.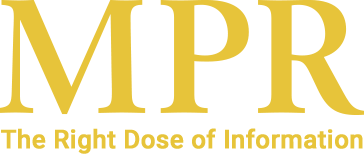 Summer Essentials: A-List Must-Haves From Rashad Jennings, Michelle Williams, Snoop Dogg & Joan Rivers
AlwaysAList.com has your Summer Essentials of A-List options of things you must have. Check out some of our seasonal favorites.
The First Herbal Medicine-Based Supplement and Topical Combination Duo to Relieve the Symptoms of Rash, Eczema and Dermatitis
38% of women say they will only purchase natural skincare products; With roughly a third of the population experiencing symptoms of red, itchy, inflamed skin, natural health minded consumers are searching for alternatives.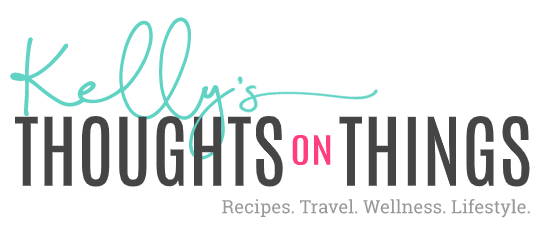 Harmony Herbal Skin Therapy Can Provide Calm And Relief For Skin Irritation, Itching, And Other Symptoms
I, myself, have eczema. And, I can tell you, once it flares up, it's really itchy and is very slow to heal. I haven't found too many products out there that help my eczema, which can be so frustrating. And, I know I'm not the only one in this position.
Skin Therapy Review: There's A New Innovative & Natural Skin Care Line Backed By Chinese Medicine That Will Totally Earn A Spot In Your Beauty Routine
I'm pretty sure every girl is always on the hunt for innovative and natural skin care products that you can add to your beauty routine! The beauty market is vast, and wading through what works and what doesn't can get pretty tedious. I had the opportunity to check out Harmony Herbal's Skin Therapy™ products and I have to say, I'm impressed!


Harmony Herbal offers Skin Therapy Calm and Calm + Detox
AUSTIN, Texas — Earlier this year, Harmony Herbal introduced Skin Therapy Calm and Calm + Detox, said to be the first herbal medicine-based supplement and topical combination duo to relieve the symptoms of rash, eczema and dermatitis with a whole body wellness approach.
---
Here's to Your Health Podcast Presents: Introducing Harmony Herbal

Join Josh Lane as he interviews Michelle Rovner from Harmony Herbal to introduce the first synergystic supplement and topical cream, Skin Therapy. Dr. Formulated and non-comodogenic that is made to relieve and heal irritated skin and itchy, red, rashy skin conditions.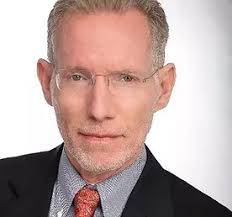 Josh Lane taught Nutrition at Broward Community College.
Josh Lane has published articles on wellness for: The East West Journal, In Flight Magazine, New Age Journal, The Hallandale Digest and Dr. Shelton's Hygienic Review
In the mid 1980's, Josh Lane was host of the television show called ViewPoint on Nutrition, one of the first shows to discuss environmental illness.
Mr. Lane was host of The Natural Grocer Radio Show sponsored by Whole Foods Market.
Josh Lane worked for Dr. Ann Wigmore, the originator of WHEATGRASS at her clinic known as The Hippocrates Health Institute of Boston, Massachusetts.
Josh received his undergraduate degree from S.U.N.Y New Paltz.
Contact:
Josh Lane at (818).707 0005
JoshLanewellness@gmail.com
htyhealth@kcaaradio.com
---
WOW!! I really can't believe how well this product works. I use this as a body lotion to help with razor burns. I also shave my head and have been using the cream on it as well. What is remarkable is that because of so many years of shaving, I have quite a few scars and sun damage. I noticed that blemishes and scars which have been there for such a long time, are beginning to fade away. I just love this cream and definitely recommend it to others!!
—Chris S.
Holy moly! This is amazing! I started using this product and saw my eczema start clearing up within one day!
—Marissa
Skin Therapy Calm + Detox has shifted the way we help people with skin issues.
—Herb Bar
My fourteen year old daughter no longer combs her hair to hide her face. Thank you so much!
—Janine
I have eczema which is really bad and I tried "Skin Therapy Calm" on my hands and legs. My hands cleared up in about a week. I was thrilled they are nice and smooth and the bumps are completely gone. I have recommended this to my niece as here little boy is also suffering from eczema also. This product is much better than what the doctor gave me.
—June F.
I love this cream! I am on my second tube. My skin tends to get sensitive and rashy when seasonal allergies get the best of me. When everything else burns this calms and soothes my skin. I little goes a long way and no greasy residue.
—Waterchick
Amazing Product! I've been suffering from dermatitis for years now, it comes and goes but overtime it comes back it seems to be more and more stubborn and it's takes longer to get it to go away. I've tried a dozen different things to help calm it and make it go away and nothing worked until I found this product. It is literally a life saver for me. Having skin problems makes me self conscious enough, it's worse when it won't go away no matter what you do. This product is AMAZING!!!!!! I highly recommend it to literally anyone out there. It's all natural which you can't beat when all dermatologist's want to do is prescribe you antibiotics which are horrible for you in first place. It cures so many other things aside from dermatitis. Highly, highly, HIGHLY recommend to anyone out there.
—Tatjana
Promotes healing. Harmony Herbal's Skin Therapy really helped calm some atopic dermatitis my wife was experiencing. While other ointments and lotions would irritate the skin, Skin Therapy promoted healing. Definitely a product we will use again if it flares up.
—Alex L.
---
Harmony Herbal is committed to providing herbal medicine-based solutions to support healthy, beautiful skin.
Looking for solutions to deal with decades of irritated, eczema and acne prone skin, I was fortunate to meet our co-founder and formulator, Dr. Dongxin Ma, M.D., PhD, LAc and Dean of Herbal Studies at the AOMA Graduate School of Integrative Medicine.
Dr. Ma went to Heilongjiang University of Traditional Chinese Medicine (TCM) for Bachelor and Master's degrees and then Beijing University of TCM for his PhD. He is an authority on skin disorders and women's health issues and is an internationally sought after researcher and speaker.
The Skin Therapy product line delivers proven clinical and research backed results. Harnessing the power of these proven botanicals for restorative skincare is our mission.
Health, Happiness & Herbs,
Michelle Rovner
Co-Founder, CEO
---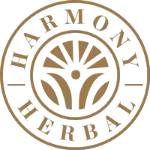 3112 Windsor Road
Suite A, PMB 330
Austin, TX 78703
Skin Therapy Calm + Detox is a truly remarkable product that has brought much needed relief and consistent results to many grateful patients. This treasure from the science of Chinese Medicine is a plus to any practice and it's extraordinary that now it can be available to so many.

—Nutrition & Wellness Manager, VMC Pharmacy